Summer of Soul: New film revives lost 'Black Woodstock' gig series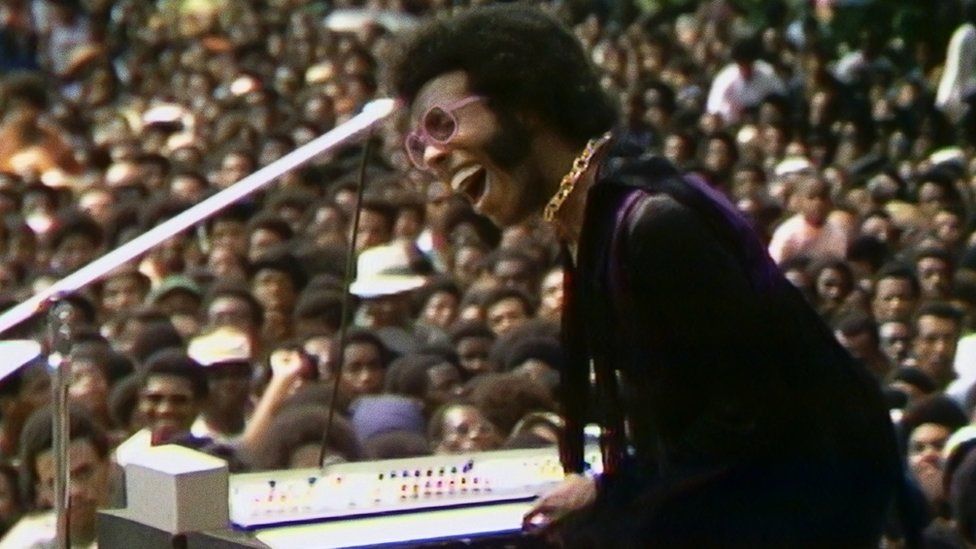 The summer of 1969: Neil Armstrong walks on เล่นสล็อต the Moon. Woodstock becomes the defining moment of the counterculture movement. And Stevie Wonder, Nina Simone, Mahalia Jackson and BB King play to a combined crowd of more than 300,000 people at The Harlem Cultural Festival.
 
Two of these events have adorned the covers of 20th Century history books ever since. The third has been all but forgotten.
 
Until now.
 
A new award-winning documentary, The Summer of Soul, aims to right what it believes to be a serious cultural wrong; the fact that what could have been the "Black Woodstock" has been largely ignored for more than half a century.
 
The film's director Ahmir Thompson, aka Questlove, says The Harlem Cultural Festival being forgotten about is part of "the all-too-common erasure of black history".
 
Questlove is best known as the drummer for The Roots, currently the house band on Jimmy Fallon's US talk show. He also DJ'd at this year's Oscars and is a professor at New York University, where he is an expert in Black Music History. He was shocked that he had never heard of this event, one that he now believes to be of huge importance.
 
Speaking passionately from New York, the star explains how in 2017, out of the blue, two film producers, Robert Fyvolent and David Dinerstein, presented him with 40 hours of footage from this festival, which took place over six Sundays from June to August 1969, in New York's Mount Morris Park.
 
He is keen to share the backstory, all of which was new to him.
 
"The Harlem Cultural Festival was an event thrown by two gentlemen, Tony Lawrence [who booked the acts] and by Hal Tulchin [who filmed it]," he tells BBC News. "They somehow managed to gather some of the mavericks of their day. We're talking about Stevie Wonder. Nina Simone, Sly and Family Stone, Ray Barretto, Olatunji, Hugh Masekela, Edwin Hawkins Singers, BB King, comedians, politicians, everybody was there."